Why a CMS is a great choice for your next web design project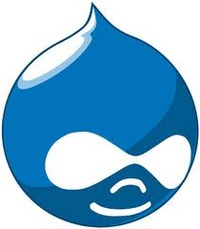 Having a website is great, but don't you wish you edit your website when YOU need to? Imagine being able to upload images, edit and add new pages to your site with just a few clicks. A CMS offers just this and more.
So what does CMS stand for?
CMS is short for Content Management System. A CMS allows you to take control of your own website, without having to go back to a web design company to make amendments. Not only is this time consuming and costly, but sometimes it's great to have a bit of freedom, and edit content the way you need it. Well known CMS platforms are Drupal, Wordpress and Joomla.
A CMS generally allows you to edit text through a WYSIWIG (What You See Is What You Get) editor, similar to typing a document up in Word. Using this allows you to make text bold, change colour, font size and more. Many people I speak to in Wakefield find this feature really useful, as it cuts out having to use boring HTML code.
Along with a WYSIWIG editor generally comes some kind of image uploader. From basic image uploading to cropping tools, again this is another feature which requires no coding knowledge, and gives you the option to upload your treasured images to your web site.
E-commerce web sites should really have some kind of CMS as standard. As-well as the features mentioned above, it will allow you to edit pricing of stock, offer some kind of stock control and more.
Something which is quite popular now is blogging. Wordpress is well known as a "Blogging" platform, but many CMSs are capable of this too. Creating blog categories, tagging articles with keywords is a breeze with most CMSs.
Do most web design companies offer a CMS?
CMS web design as a service is now very popular, rather than static, closed off websites which can only be edited using code. It's worth asking your local web design company (Wakefield and Leeds have many!) if they offer this as a service. It is worth getting a few quotes together from a few web design companies to get an idea on price and what is included, from this you hopefully will get a very competitive price.
Big Pepper can advise you on what CMS is best for your needs, and what features may benefit you.