Finding Web Design In Wakefield, Yorkshire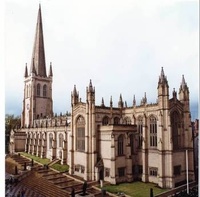 A few tips on finding good web design in Wakefield, West Yorkshire.
Firstly, get a paper and pen, and work out who the webs site will be aimed at. Will the site be aimed locally in Wakefield, or nationwide? Choosing to hit a local market can bring greater success, as the niche is much greater. Who will the website marketed towards, i.e, teenagers, mid 20's, etc. Thinking this through will help the web design process, and overall give you a tighter game plan. Take a look at competition websites, see what they are doing, make note of what they are doing right, and wrong, build on the good things they do, or features you like. Chances are, other competitors based in Wakefield will be looking in to web design too, so overall, having this gameplan will hopefully build a much better site. This gameplan is what you need when you seek web designers, to give them a clear undertanding of what you need.
Content Management Systems (CMS), such as Drupal, wordpress are great for updating content on your site. Most web designers offer this now as standard, but check first. Having a CMS means you can make alterations to your site, in terms of updating news sections, altering text, uploading images and more. This gives you much more control over your site.
Support is crucial when starting out with a new site. Ask about what support is available, is it free, chargeable? If you get stuck, it's good to know you can ask the same company for a helping hand when needed.
SEO, or search engine optimization is another feature to query. many companies offer SEO, this gives you a boost in search ranks, to help topple competitors. There are many factors which have a knock on effect with this. Good keyword usage is a good example. Say if you want to target "Gucci Shoes" in Wakefield, using this keyword, along with different variants is essential. At the end of the day, Google will rank your site dependent on the content it finds, so make sure your content is readable and informative.
For more information and advice or if you're looking for web design in Wakefield, contact Big Pepper