Ecommerce Design - Essential factors for any ecommerce site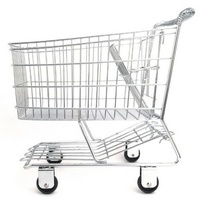 With a recent massive increase in online sales, it is no surprise many businesses are moving their products online, choosing ecommerce. Why? No overheads, worldwide customer base, the list goes on. This is good news for many web designers, as the demand for ecommerce web design as also increased. There are important factors to consider when designing an ecommerce store.
Customers can find what they need, quick.
A good layout is very important. This makes it easier for customers to browse and compare products throughout the site. Navigation helps this along with the ability to refine product searches, making life easier for a potential customer, otherwise it is like walking around a super market, with no signage, or any customer advisors, so make things clear to the user of the site.
Clear point of contact
Have you every purchased a product, found it to be faulty, but had difficulty speaking to someone about your frustration? This is why it is important to have clear contact details for your customers to use when needed. This is much appreciated to anyone browsing an online store.
Pleasing to the eye
Great looking ecommerce design will surely win your customers over. Nice vivid images of your products, with options to enlarge an image if needed. This is important as the customer can only see the product from a pictures, rather than actually touching it.. so a good image makes up for this.
All in all, put yourself in your customers shoes when designing an ecommerce store. Make it easy to shop, and get help if required.