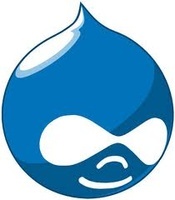 Using terms in menus
Sometimes you want your navigation menu to display terms that you have created.
The menus on your site can call for items that match specific taxonomy terms, ie, terms you've named your categories. When you create a new term, Drupal assigns it a number. To see your term's number, hover over your term's name in the list terms. You'll see the number.
To create a taxonomy menu item
On the menus page, select add item, and fill taxonomy/term/1 in the path field.
If the term "sonatas" is term 1, this would call for all the nodes of that category.
If the term "Bach" is term 2, this could call for only those sonatas written by Bach: taxonomy/term/1,2
Or if Brahms is term 3 and this will call for everything that has to do with either Bach or Brahms: taxonomy/term/2+3
If you are using a hierarchical taxonomy, and want all nodes tagged with child terms to show up also, you can create an URL link like taxonomy/term/2/2 where the second parameter is the depth that the tree will be recursed into, or taxonomy/term/2/all for all child terms.
Display contents with the same layout for all terms of a Vocabulary by view module
By default, Term link to category pages (taxonomy/term/[tid]). I found that category pages are more useful than custom views because you can control fields. You can replace the default category pages with a customized view by following steps: