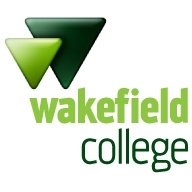 For anyone aspiring to take a career in digital media, an FDA Web Design course at Wakefield College is the way to go. This will give you a good foundation, and prepare you for the world of creative digital media.
"The course combines creative modules in Design Methodology, Image Manipulation and Typography with technical modules in XHTML, CSS and other relevant mark-up/scripting languages."
The course also works closely with industry professionals to ensure you receive a realistic overview of how the web design industry works.
We can help you build your portfolio too, and will gladly give any advice we can to help you along with your course. Big Pepper have listened to others who have attended this course and have found it to be a great course to help you along with your career. Big Pepper recommends the FDA Web Design course in Wakefield to anyone looking for a career in web design & development.