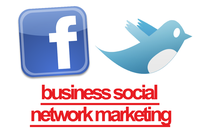 Spreading the work and promoting your business can be expensive. A great way of promoting or launching a new business is using social networks such a Twitter and Facebook. The reason why this works so well is users spread the word for you, by sharing content with their friends on a social network.
Using promotional methods such as competitions, news about your business and more can be updated via a Facebook app, or business page, in order to reach and gain potential customers.
Big Pepper offer development and design for social networks. Below is a recent social network campaign we have created for a website soon to launch.
Need a social network marketing campaign? Contact Big Pepper Design
So you have your own business, but have you considered a web site? Or maybe you have a web site already, but isn't giving you the results you expected? Something to think about is getting your name on the the web and exposing yourself to a wider audience.